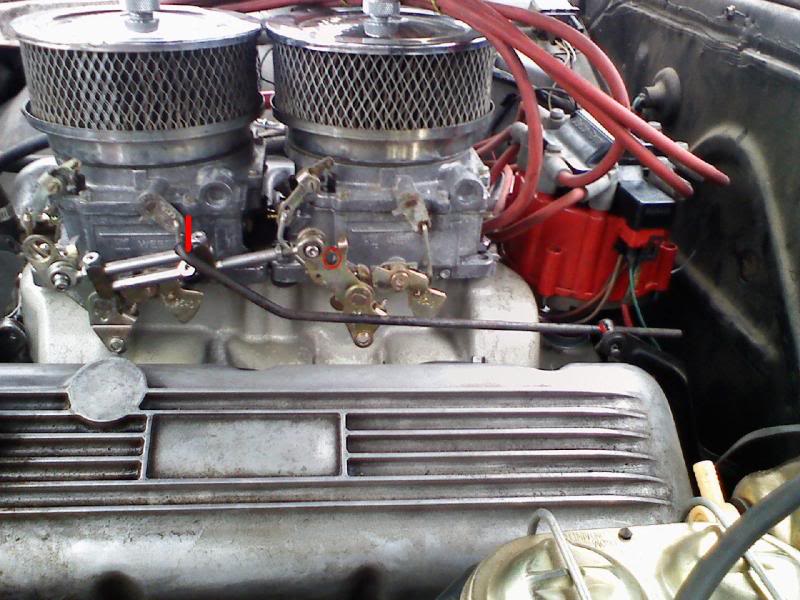 Here's a buyer's guide to car "lingo" in the classic car world.
Air Grabber: A pop-up driver activated hood scoop like those introduced by Plymouth in 1970 on the 1970 Plymouth Road Runner and GTX.
B-Body: 1960's and 1970's rear wheel drive, full size Mopar's such as the Coronet, Belvedere, GTX, Charger, Road Runner and Super Bee.
Bow Tie: Any Chevrolet vehicle because of the shape of the Chevrolet emblem.
Bumpstick: Camshaft.
Carter AFB: AFB stands for aluminum, four-barrel carburetors found on many muscle cars.
Clone: A re-creation or one body made to look like another, eg a Tempest turned into a GTO.
COPO: Central Office Production Order, which is Chevrolet's general order system, used mostly for fleet sales and special higher-performance models not otherwise available.
Detroit Locker: A heavy-duty locking differential used in high-performance Fords.
Dual Quads: Two four-barrel carburetors.
Dyno Tuned: An engine that has been precision tuned on a Dynamometer, which is an energy-absorbing device that measures torque and translates that information into horsepower.
E-Body: The designation of Mopar Pony Cars since 1970, eg Barracuda and Dodge Challenger.
Elastomeric: Chrysler's term for the flexible, body-colored bumper covering on the 1970 models, like the "Cuda."
Endura: GM's name for their body-colored urethane bumpers.
F-Body: GM's designation for Camaros and Firebirds.
Fastback: Two-door body style with a sloped rear window and smaller trunk lid than the traditional coupe or sedan.
Goat: Nickname for the Pontiac GTO.
GS: Grand Sport, a term used by Buick on its high-performance models.
GT: Gran Turismo or Grand Touring; a term used by European sports coupes and later on domestic models.
GTO: An abbreviation for the Italian term "Gran Turismo Omologato" for GT (Grand Touring) cars that have been officially recognized for racing, ie Ferrari and then Pontiac GTO.
GTX: Plymouth's top Belvedere hardtop and convertible models from 1967 through 1971.
Headers: high-performance exhaust manifolds designed for superior exhaust gases scavenging.
Hemi: Although manufactured since 1951 in various cubic inch varieties, the term mostly applies to the 426 cubic inch "hemispherical cylinder head combustion half-sphere chambers" that allow ample room for large valves.
Hi Po: High Performance.
HO: A term associated with various "High Output" Pontiac engines.
Hurst-Olds: A limited edition, high performance Oldsmobile upgraded by Hurst Performance and offered in a variety of distinctive color schemes.
Judge: Pontiac's 1969-1972 option package for the GTO.
Kar Kraft: Ford's outside production facility that completed the special edition Fords models like the Boss 429.
Mag Wheels: A general term for any custom wheel, most commonly made of aluminum. Note that true mag wheels are made of magnesium.
Mopar: Generic term for any Chrysler product. Mopar has been a Chrysler trademark since 1929 and is a short form of "Motor parts." The term gained favor in the 1960's and 1970's when referring to Plymouth and Dodge muscle cars.
Muncie: General Motors' four-speed transmissions, built in Muncie, Indiana.
NOS: New Old Stock, a reference to original unused parts as opposed to reproduction parts.
Numbers Matching: A term that refers to a car with all of the original components and their correct stamped or cast serial numbers.